Built-to-order blast-resistant buildings with threat mitigation
As a delivery system for custom projects, Design/Build modular construction performs well from both a scheduling and cost standpoint. With CoverSix as the single point of responsibility, and our experience in turnkey modular projects, we can create a safe structure that's as comfortable and functional as any brick and mortar building - and built like a tank.
CoverSix is a leader in modular construction of custom facilities. Long seen as an expert in the design and manufacture of specialized modular buildings, including hardened facilities, CoverSix works with owners to deliver design/build projects including Command and Control, Security Buildings, SCIFs, Range Facilities, Temporary and Relocatable Buildings, Access Control Points, and many other protective structures for governments throughout the world.
Buildings are customized to your needs. Specs like flooring, wall coverings, custom cabinetry, restrooms, and even your building's overall size, are in your hands. The only thing off limits is our unparalleled standards for strength and safety.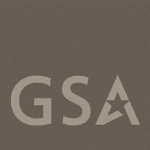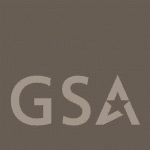 NAICS
332311 – Prefabricated Metal Buildings & Component Manufacturing
236220 – Commercial & Institutional Building Construction
332439 – Other Metal Container Manufacturing
Customizable structures are perfect for places that call for protection from blasts, ballistic threats or natural disasters, including:
Range Facilities
SCIFs
Command Centers
Emergency Management Facilities
Offices
Controlled Entry Points
Barracks
Medical Facilities
Data Centers
Storm Shelters
Site Plan Study
Overview of Existing Structures
Review Day-to-Day
Determine Your Unique Needs
Engineering
Architectural Design
Review and Revise
Design Finishes
Modular Construction in our Facility
Client Walk-Throughs
Disassembly
Transportation
Building Delivery
On-Site Installation
Review Ownership Recommendations
Final Sign Off
Fully Outfitted Service Fleet
Warranty Coverage
Field Upgrades
Extended Service Coverage Available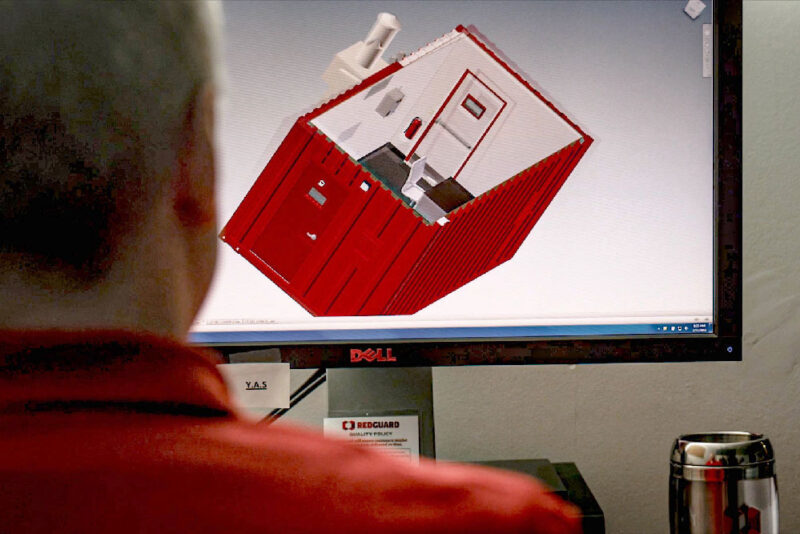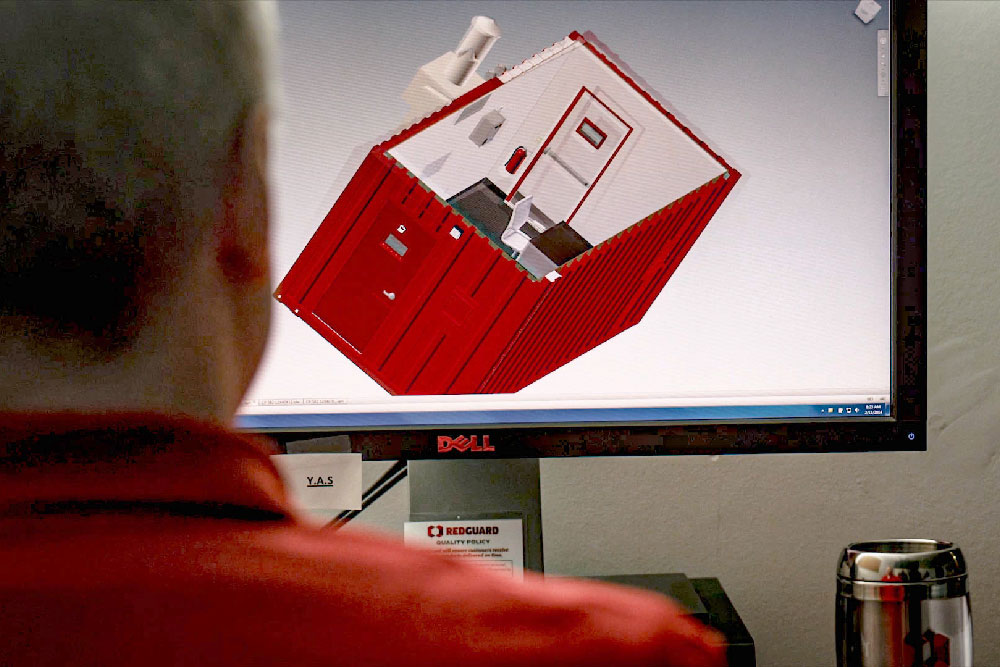 We work with an experienced team to provide the full capabilities needed for project delivery, including site studies, engineering, design, architectural, and site preparation. This work starts with installation, and extends through commissioning and service.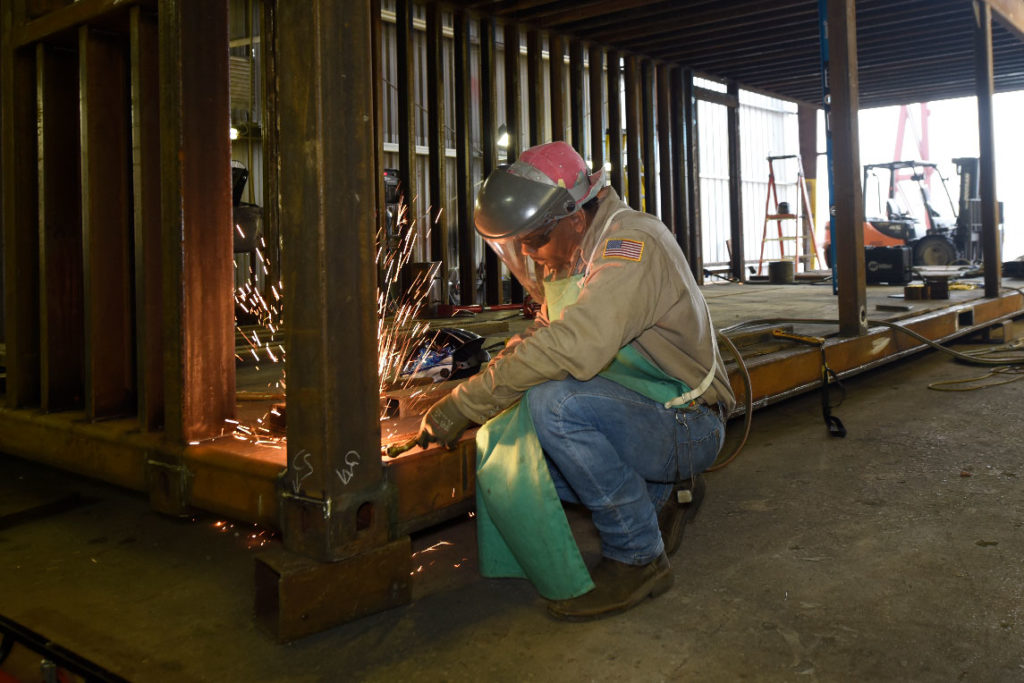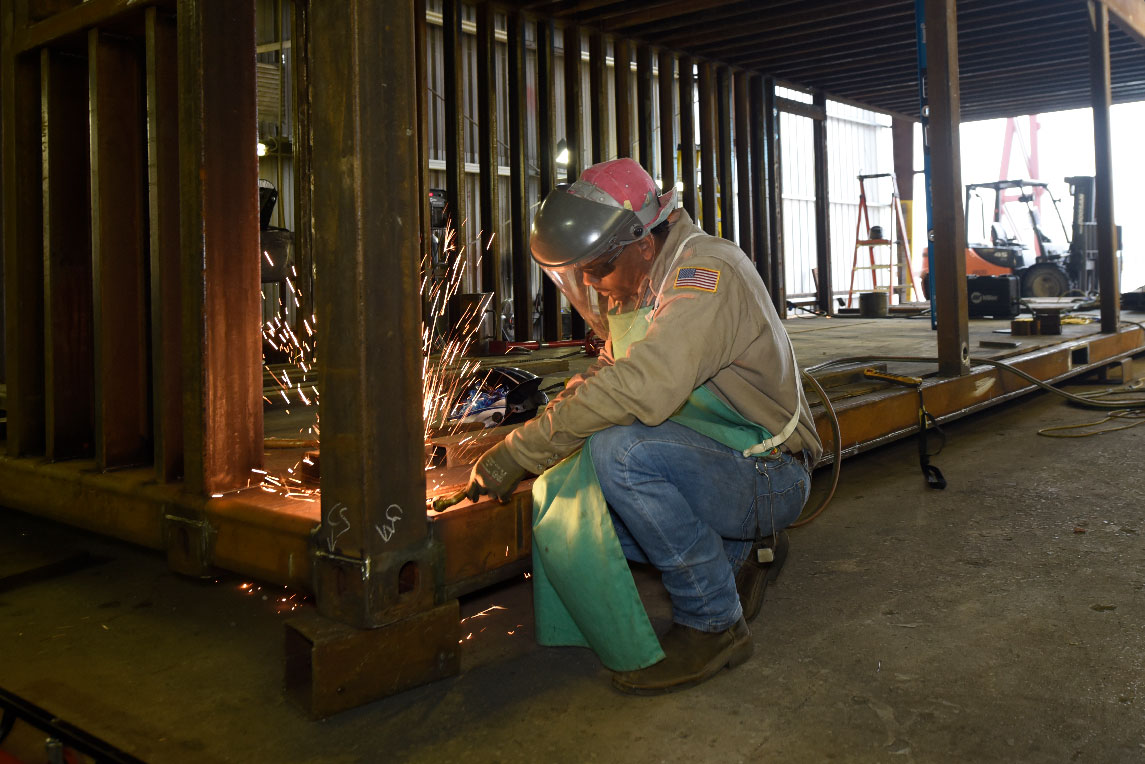 Our modular construction methods allow for the structure to be fabricated inside a controlled production facility at the same time as site work is being completed. The result is high quality construction and an expedited project schedule.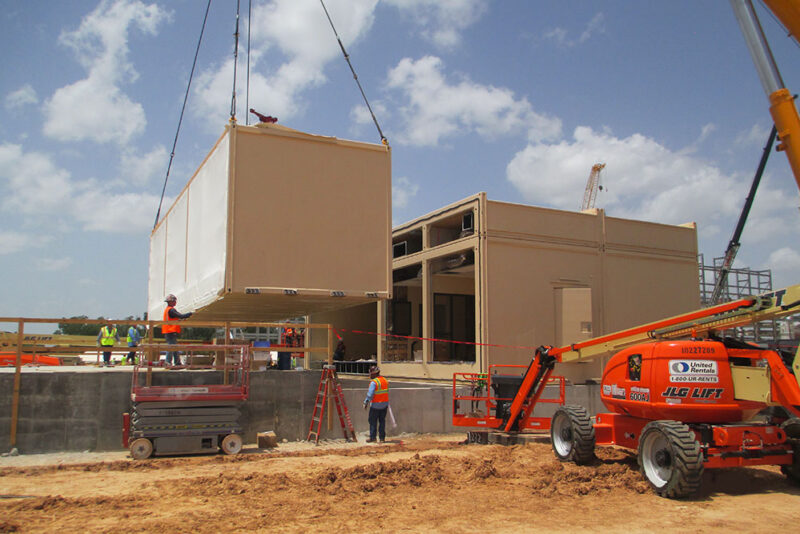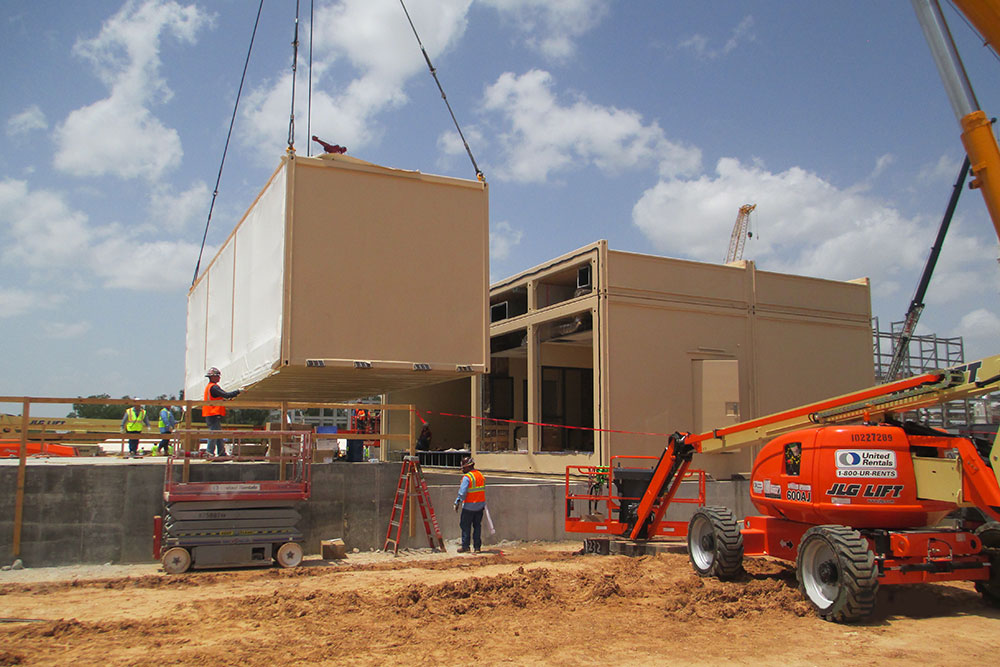 Modular buildings from 50 sq. ft. to 15,000 sq. ft. can be manufactured off-site, transported to the project location and assembled. This provides all the amenities of traditional construction with the benefits of modular.