Modular structures to protect and train assets around the globe
CoverSix® provides a wide variety of structures for protection and security. The product line features hardened structures equipped with customized threat mitigation like blast resistance, ballistic resistance and/or resistance to forced entry, as well as modular training range facilities, custom-outfitted ISO containers for use as portable storage facilities and mobile office locations. The buildings are scalable in size, and no matter where duty calls, CoverSix Shelters has a solution to keep personnel, as well as equipment and electronics, safe and secure.
Common Configurations
Blast and ballistic-resistant viewing bunkers
Communication shelters
Debriefing rooms
Command centers
Storm shelters
Emergency management
Medical field offices
Embassy/Consulate facilities
HATS (Hardened Alternative Trailer System)
Blast resistant range operations
Restrooms
Kitchenettes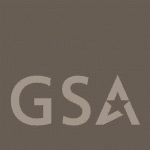 NAICS
332311 – Prefabricated Metal Buildings & Component Manufacturing
236220 – Commercial & Institutional Building Construction
332439 – Other Metal Container Manufacturing
Hardened Facilities
Modular buildings with proven and tested Blast, Ballistic and Forced-Entry protection. Providing a safe environment for the warfighter from the training range to theater.
Robust Modular Buildings
Custom designed and built modular solutions with a 30 year life expectancy. A custom outfitted building that can withstand harsh environments for any customer-specific need.
Portable Office Facilities
Ground Level Offices provide increase safety and convenience. Provided with HVAC, CAT 5 and phone hook-ups, Lights and theft-resistant windows. Instant office space wherever it is needed.
Modular Training Range Facilities
Our training range facilities include a variety of training structures and equipment including:
Live-fire shooting ranges
Close quarters combat facilities
Viewing bunkers
Military Operations in Urban Terrain (MOUT) facilities
Skills houses
Past Government Performance
Contract: SAQMMA17F0152 (subcontractor)
Agency: U.S. Department of State
Nomenclature: Hardened Alternative Trailer System (HATS) Units
Location: Adana, Turkey
Contract: 43051 (contractor)
Agency: Los Alamos National Laboratory
Nomenclature: Design/Build Blast-Resistant Control Room
Location: Los Alamos, New Mexico
Contract: N60530-5006-PV14 (contractor)
Agency: U.S. Naval Air Warfare Center Weapons Division
Nomenclature: Hardened Range Site Control Room
Location: China Lake, California